Las Vegas Golf Courses
within 10 Miles of the Strip
var _gaq=_gaq||[];_gaq.push(['_setAccount','UA-24081017-4′]);_gaq.push(['_trackPageview']);(function(){var ga=document.createElement('script');ga.type='text/javascript';ga.async=true;ga.src=('https:'==document.location.protocol?'https://ssl':'http://www')+'.google-analytics.com/ga.js';var s=document.getElementsByTagName('script')[0];s.parentNode.insertBefore(ga,s);})();
Listed below are some of the Las Vegas golf courses that are within ray ban sunglasses 10 miles of the Strip. We have included, phone numbers, vital statistics and a price indicator, running from most reasonable ($) to most extravagant ($$$$). Wherever possible, we have also included web site information where you can get more details and book tee times before leaving home.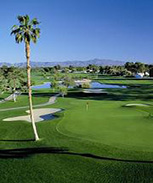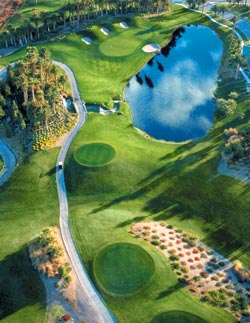 Even if you select one of the Las Vegas golf courses that is just a few miles from the Strip, you will still want to book a car to get you there. Other Macapá than twoexceptions, public transportation is not easily accessible to Las Vegas golf courses.Exceptions are the Wynn Course, adjacent to the hotel, and the Shadow Creek Golf Course,which, if you are a guest of the MGM/Mirage properties, you will be whisked to by privatelimo.
google_ad_client="pub-8387241929343321″;google_ad_width=120;google_ad_height=600;google_ad_format="120x600_as";google_ad_type="text";google_ad_channel="";
On the Strip
Bali Hai Golf Club 18 Holes, 7.106 Yards $$$
5160 Las Vegas Blvd So (702) 450-8000 (888) 397-2499 http://www.balihaigolfclub.com/
Why, when there's not an ocean in sight, would the only championship golf coursebuilt right smack dab on the Vegas Strip be named the Bali Hai Golf Club? Because this isLas Vegas, duh! Instead of an ocean, it lives up to its name with a seven-acre pond, acouple thousand palms, black volcanic rock and countless tropical plants. Even without thesalt water, Golfweek Magazine has named it one of oakley outlet the Top 40 best Resort Courses inAmerica.
10 Miles from the Strip
Badlands Golf Course 27 Holes, 10,132 Yards total $$
9119 Alta Dr. (702) 363-0754 http://www.badlandsgc.com/
If you rate your golf as 'poor to bad', the Badlands is not one of the Las Vegas golf courses you want to choose.Its 27 holes stretching through rugged terrain demand an accurate swing and a good eye ifyour ball lands off the green. However, if its cool comfort you want, you might want toreconsider. Badlands has installed in each golf cart two personal cooling units that batheyou in air 45 to 50 degrees cooler than the air surrounding the cart. The system alsoincludes a beverage cooler.
6 Miles from the Strip
Desert Pines Golf Course 18 Holes, 6,840 Yards $$
3415 E. Bonanza Rd. (702) 450-8000 (888) 397-2499 desertpinesgolf.com
If, like me, you only play with half your clubs (I use the odds; my daughter the evens butwe each have our own bag!) you're not ready to tackle the Desert Pines. Those in theknow predict you'll be hauling out every club you own before you reach the 18thhole of this course. Another good reason to not bother booking a tee time, unless youreally like to challenge yourself, is that nine of the 18 holes have water hazards. Ohyeah, I'm outta here!
google_ad_client="pub-8387241929343321″;google_ad_width=120;google_ad_height=600;google_ad_format="120x600_as";google_ad_type="text";google_ad_channel="";
8 Miles from the Strip
Desert Rose Golf Club 18 Holes, 6,500 Yards $
5483 Clubhouse Drive, (702) 431-4653 desertrose-golf-club.com
At just over 40 years old, this is one of the well-established Las Vegas golf courses. The Desert Rose recently opted for a face-lift with impressiveresults. Golfers who don't want to rent a cart for the par-71 course are welcome towalk. Large evergreens provide shady relief from the Las Vegas sun. This Clark Countymunicipal course is affordably priced and convenient.
4 Miles from the Strip
Las Vegas Golf Club 18 Holes, 6,631 Yards $
4300 W. Washington Ave., (702) 646-3003 lasvegasgolfclub.com
Established in 1945,the Las Vegas Golf Club is the oldest course in the valley, but a $5 million investment inupgrades belies its age. Dowdy it isn't. It has things that newer Las Vegas golf courses can'thope to imitate—like tall mature trees and wide open fairways. If you like to play arelaxing game where every little mistake doesn't end up costing you a lost ball, thisis the place you want to be.
3 Miles from the Strip
Las VegasNational Golf Club: 18 Holes, 6,815 Yards $$
1911 E. Desert Inn Rd., (702) 382-4653 (800) 468-7918 http://www.lasvegasnational.com/
Previously the SaharaGolf Course, this one Cheap Jerseys is among the traditional hockey jerseys Las Vegas golf courses, located minutes from the Strip. It went down inhistory when Tiger Woods won his first PGA Tour here. It's a challenging courseoffering an unrivaled diversity of layouts, which explains it being chosen by both theLPGA and PGA for tournaments over the years.
10 Miles from the Strip
Revere at Anthem 36 Holes, 7,143 and 7,034 Yards $$$
2600 Hampton,Henderson (702) 259-4653 (877) 278-8373 concord course, lexington course
Here islayout selected as one of the "Top New Las Vegas Golf Courses You Can Play" by cheap authentic jerseys Golf Magazine.Located in a desert canyon, this course, named to honor Paul Revere, unrolls numerousnatural elevation changes. Players are to be forgiven if they lose track of their score asthey absorb the awesome vista that unfolds before them ranging from foothills to the LasVegas skyline
3 Miles from the Strip
Rhodes Ranch 18 Holes, 6,909 Yards $
20 RhodesRanch Pkwy. (702) 740-4114 (888) 311-8337 www.rhodesranch.com
Carved fromthe desert, this course with 36 holes laid out to challenge every golfer from pro tonovice, was designed by architect Ted Robinson. Working with the natural lush tropicalenvironment, he developed a world-class golf experience. Opened in late 1997, the coursehas matured into what the club defines as one of the most playable Las Vegas Wholesale Jerseys golf courses in the valley. There is a variety of water features and elevations with breathtaking city views andfairways that undulate gently over the property.
8 Miles from the Strip
Royal Links Golf Club 18 Holes, 7,029 Yards $$$
5995 E. VegasValley Rd. (702) 450-8000 (800) 397-2499 http://www.royallinksgolfclub.com/
For all the Scots and Brits in Vegas that who hanker for the rich tradition of golf as playedover 'ome, this links-style course is a must. To give you as close an experience tothe British Open as possible, this side of the pond, holes have been inspired by 11different British courses including the Road Hole and Hell Bunker from St. Andrews. As anadded Scottish feature, forecaddies accompany each foursome to guide them around thecourse, relate the history of each hole and help them avoid the over 100 pot bunkers.
6 Miles from the Strip
Shadow Creek Golf Club 18 Holes, 7239 Yards $$$$
3 Shadow Creek Drive, (702) 399 7111 (866) 260 0069 www.shadowcreek.com
Designed by Tom Fazio and Steve Wynn,Shadow Creek is rated as not just one of the best Las Vegas golf courses, but as one of the best in the world. Each of its 18 holesunfolds as one of most exceptional you have ever played. But before you pack up your golf bag and head for the course, you'll needcheck to the entry card to your hotel room. If it doesn't open the door to one of theMGM/Mirage properties, you will not experience Shadow Creek. However, if you areregistered in one of these hotels, the news is very good. You won't even need to renta car to go golfing. A private limousine will transport you to and from the course andupon arrival, your personal caddie will greet you. Sweet deal!
On theStrip
Wynn Resort Golf Course: 18 Holes, 7,042 Yards $$$$
3131 Las custom jerseys Vegas Blvd. South, (702) 770-7070 (888) 320-7122
In the good old days, when the Desert Inn was a favorite spot of the world's elite,its golf course challenged the best. The rat pack lined up for tee shots as did modern daysuperheroes including Jack Nicklaus, Arnold Palmer, Greg Norman and Tiger Woods graced itsgreens. The Desert Inn and its golf course were wiped off the Las Vegas map in 2002.Replacing it is the replica oakleys exquisite Wynn Las Vegas Resort, complete with a golf course for theexclusive use of its guests. Part of the original Desert Inn golf course has beenpreserved ­– more than one thousand of its trees were carefully removed andreplanted on the new course. Some are more than 50 years old soaring higher than 60 feet.Focal point of this most luxurious of all Las Vegas golf courses is the almost 40-ft high waterfall on the 18th hole.
google_ad_client="ca-pub-8387241929343321″;google_ad_slot="8341998493″;google_ad_width=468;google_ad_height=60;
Las Vegas Golf Courses further than 10 Miles from the Strip
socializeit({pack:1,domain:"vegas-tips-and-trips.com",payItText:",szColor:",whatIsThisUrl:""});